Sign By Sign Horoscopes For Venus Retrograde in Cancer (Aug 6th - Sep 3rd)
Aug 04, 2023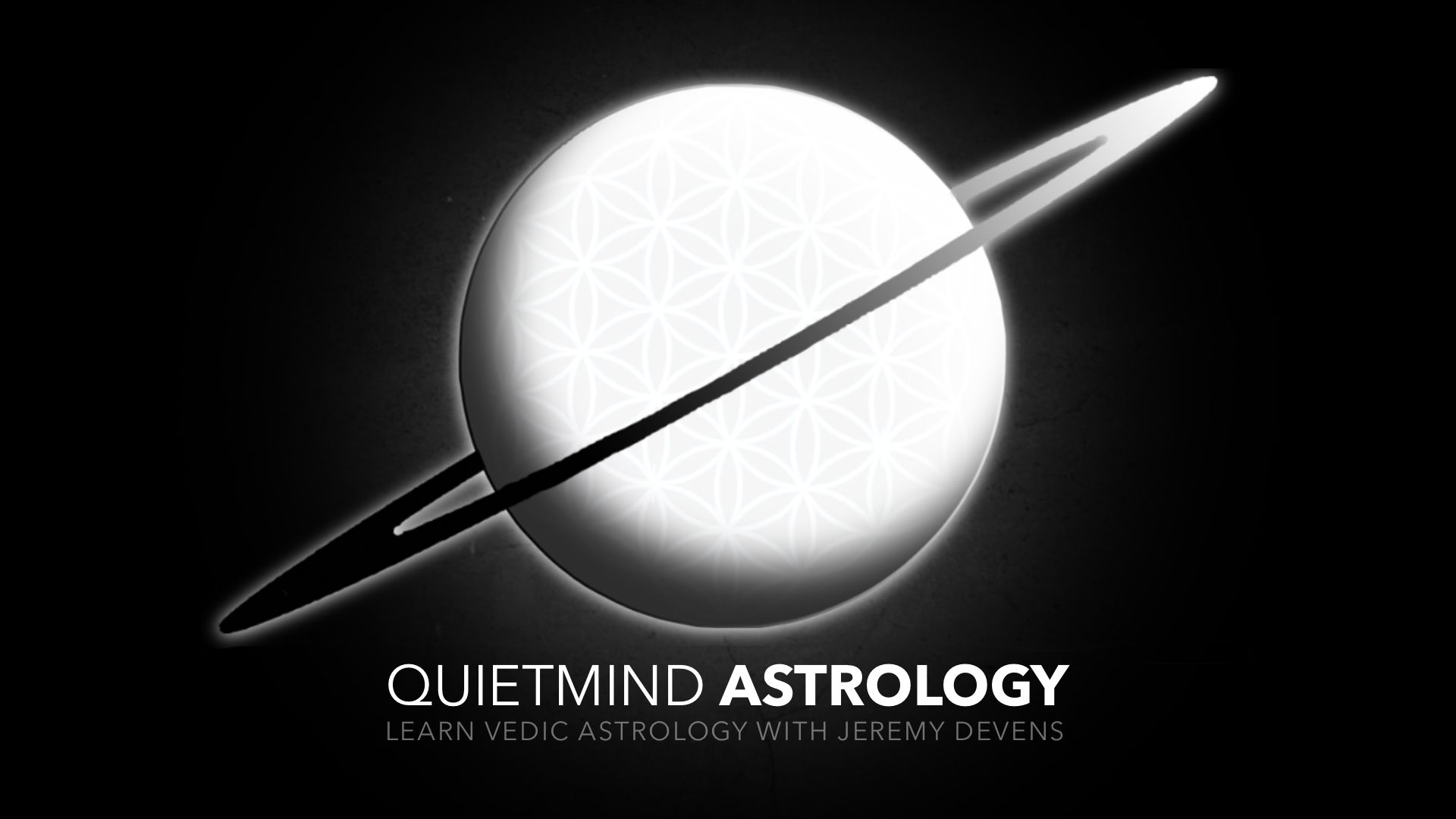 With Saturn and 5 other planets retrograde this month, I've been deep in reviewing my structures and systems, including the format for my podcast and these weekly emails!
Because we now have so many international listeners in our community, I want to make sure you all have plenty of time to plan for the weeks and months ahead. Starting today, you'll be getting the weekly horoscope in both email and podcast every Friday, I'm calling it "The Friday Forecast."
I'll be posting it every Friday at 5am Pacific Time going forward, so now you can more easily plan your week in sync with astrology!
If you want to do a deep dive into planning, check out The Monthly Review; a powerful process for reviewing the past month and planning for next month. It's free when you leave a review of the podcast: Click here to get The Monthly Review

Here are the transits for this week:
Sun, Aug 6 - Venus retrograde in Cancer (25 days)
A time for reflection and introspection in matters of the heart and home. With this placement, there is a need to revisit past relationships and emotional patterns in order to heal and move forward.
Sun, Aug 6 - Venus retrograde in Aslesha (25 days)
Aslesha is a deeply spiritual, transformational energy. This is a time for reflection and review of our relationships, values, and pleasures. Venus in Ahlesha emphasizes the themes of emotional transformation, intimacy, and healing.
Specific Times for Venus Transits:
Jul 22 06:31pm PT Venus S in Leo in Magha 4*25"
Aug 6 10:30pm PT Venus R to Cancer in Aslesha at 29*59"
Sep 3 06:20pm PT Venus S in Cancer in Aslesha at 18*01"
Oct 1 12:40pm PT Venus D in Leo in Magha at 0*
Oct 7 02:40am PT Venus D in Leo in Magha at 4*25"
Sign By Sign Interpretations for All Moons & Ascendants:
Aries (Mesha): Venus retrograde in the 4th house brings a focus on domestic life, emotional security, and inner peace. You might feel a need to reconnect with family and find comfort within your home.
Taurus (Vrishabha): With Venus retrograde in the 3rd house, you'll likely revisit communication issues and find a need to express emotions more effectively. Reconnect with siblings and close friends during this time.
Gemini (Mithuna): Venus retrograde in the 2nd house impacts your finances and self-worth. Reflect on your values and money matters, and avoid impulsive spending during this period.
Cancer (Karka): This retrograde occurs in your 1st house, making it a significant time for self-reflection and reevaluating your personal goals and identity. Focus on self-care and emotional healing.
Leo (Simha): Venus retrograde in the 12th house triggers a need for solitude and spiritual reflection. Reconnect with your inner self and let go of any emotional baggage.
Virgo (Kanya): With Venus retrograde in the 11th house, focus on your social circle and group activities. Reassess your friendships and find emotional support within your community.
Libra (Tula): Venus retrograde in the 10th house may impact your career and public image. Reevaluate your professional goals and find emotional fulfillment in your vocation.
Scorpio (Vrishchika): Venus retrograde in the 9th house may trigger spiritual and philosophical introspection. Explore your beliefs and seek emotional growth through learning and travel.
Sagittarius (Dhanu): With Venus retrograde in the 8th house, focus on emotional intimacy and shared resources in relationships. This is a time for deepening bonds with others.
Capricorn (Makara): Venus retrograde in the 7th house impacts your partnerships and marriage. Reevaluate your relationship dynamics and find emotional harmony with your partner.
Aquarius (Kumbha): Venus retrograde in the 6th house brings attention to your health and daily routines. Focus on self-care and finding emotional balance in your daily life.
Pisces (Meena): With Venus retrograde in the 5th house, focus on creativity, romance, and emotional expression. Reconnect with your inner child and find joy in your creative pursuits.
For the full write-up for each Friday Forecast, sign up for free weekly horoscopes at the link below
If you want 1-1 support to best work with the opportunities in your chart this month, I have space open for 1-1 readings in August.
⁠⁠⁠⁠⁠⁠⁠Free Weekly Horoscopes⁠⁠⁠⁠⁠⁠⁠⁠⁠⁠⁠⁠⁠⁠⁠
⁠⁠⁠⁠⁠⁠⁠⁠⁠⁠⁠⁠⁠⁠⁠Free Vedic Birth Chart & Training⁠⁠⁠⁠⁠⁠⁠⁠⁠
Follow on Instagram⁠⁠⁠⁠⁠⁠⁠⁠⁠⁠⁠⁠⁠⁠⁠⁠⁠⁠⁠⁠⁠⁠⁠⁠⁠⁠⁠⁠⁠⁠⁠⁠⁠⁠⁠⁠⁠⁠⁠⁠⁠⁠⁠⁠⁠⁠⁠⁠
⁠⁠⁠⁠⁠⁠⁠⁠⁠⁠⁠⁠⁠Subscribe on YouTube⁠⁠⁠⁠⁠⁠⁠⁠⁠⁠⁠
⁠⁠⁠⁠⁠⁠⁠⁠⁠⁠⁠⁠⁠Schedule a Life Alignment Reading⁠⁠⁠⁠⁠⁠⁠⁠⁠⁠⁠⁠⁠⁠⁠
⁠⁠⁠⁠⁠⁠⁠⁠⁠⁠⁠⁠⁠Enroll in Vedic Astrology 101⁠⁠⁠⁠⁠⁠⁠⁠⁠⁠⁠⁠⁠⁠
⁠⁠⁠⁠⁠⁠⁠⁠⁠⁠⁠⁠⁠Leave a Review, and get the free Monthly Review process⁠⁠⁠⁠⁠⁠⁠⁠⁠⁠⁠⁠⁠⁠⁠⁠⁠⁠⁠⁠⁠⁠⁠⁠⁠⁠⁠⁠⁠⁠⁠⁠⁠⁠⁠⁠⁠⁠⁠⁠⁠⁠⁠⁠⁠⁠⁠⁠
Thanks for listening!
Jeremy Devens,
Founder, Quietmind Astrology
Keywords: nakshatras, grahas (planets), rashi (zodiac signs), bhavas (houses), mahadasha, antardasha, jyotish (astrology), yoga (planetary combinations), doshas (afflictions), kundali (birth chart), transits, retrograde, aspects, dasha system, remedies, mantras. Aries, Taurus, Gemini, Cancer, Leo, Virgo, Libra, Scorpio, Sagittarius, Capricorn, Aquarius, Pisces. Sun, Moon, Mercury, Venus, Mars, Jupiter, Saturn, Uranus, Neptune, Pluto, Rahu, Ketu.
Get Your Free Birth Chart + Training
Get your Vedic Birth Chart and learn how to start reading your chart to improve health, wealth, relationships and purpose.
Your information is private and secure.